The Wellness Network CIC has secured funding to run an 18 week Mind and Body Programme to those living in Sleaford
….
The Wellness Network are very excited to have received funding to provide an 18 Week Mental Health Mind and Body Programme in the Lincolnshire Town of Sleaford starting 17th March for two hours each week. The overall aims and objectives of the Wellness Network CIC are to educate, inspire and motivate people to live the best healthiest lives they can.  This may be by improving their mental, physical or emotional health.
We do this through two different programmes, our Mind & Body programme and The Different Way programme.  Both programmes are about showing people how to take control, recognise their feelings, understand what gives them joy and what gives them pain, and make the decision to choose joy.
(The Wellness Network CIC was set up in 2022 to hold funded day events and programmes to help people with their Mental Health and Wellbeing who are not in the position to be able to pay for help and support, or know where to go to get some tools for their mental health toolkit.)
We believe in connecting people with other like-minded individuals for the purpose of enhancing professional and personal networks. We aim to provide inspirational and educational speakers to motivate and encourage self-development for our Members in a fun, friendly and comfortable setting. You're not alone with The Wellness Network.
It is our aim to help people, help themselves to prevent them needing urgent care further down the line which then takes them down a very different path.
The Mind and Body programme is an 18 week programme that looks holistically at where you are at and helps you create a mental health and wellbeing plan for your life.  It will have its challenges, as all change feels different, but anyone prepared to make that change will see the amazing benefits these changes will give.  Addressing your nutrition, movement, mind-set, environment, language you use to yourself and others, sleep, stress management, mindfulness and creativity will allow you to understand the choices you have and help you make the ones best for you.
The Organiser running this funded programme Johanna Thompson from the Wellness Network CIC was "so grateful to the North Kesteven Council and Lincolnshire Community Foundation for awarding us the funding as it means we can put on our first full programme to help those in Sleaford who need support and guidance on their mental health journey".
If you would like to know more please do get in touch with the Wellness Network CIC.
…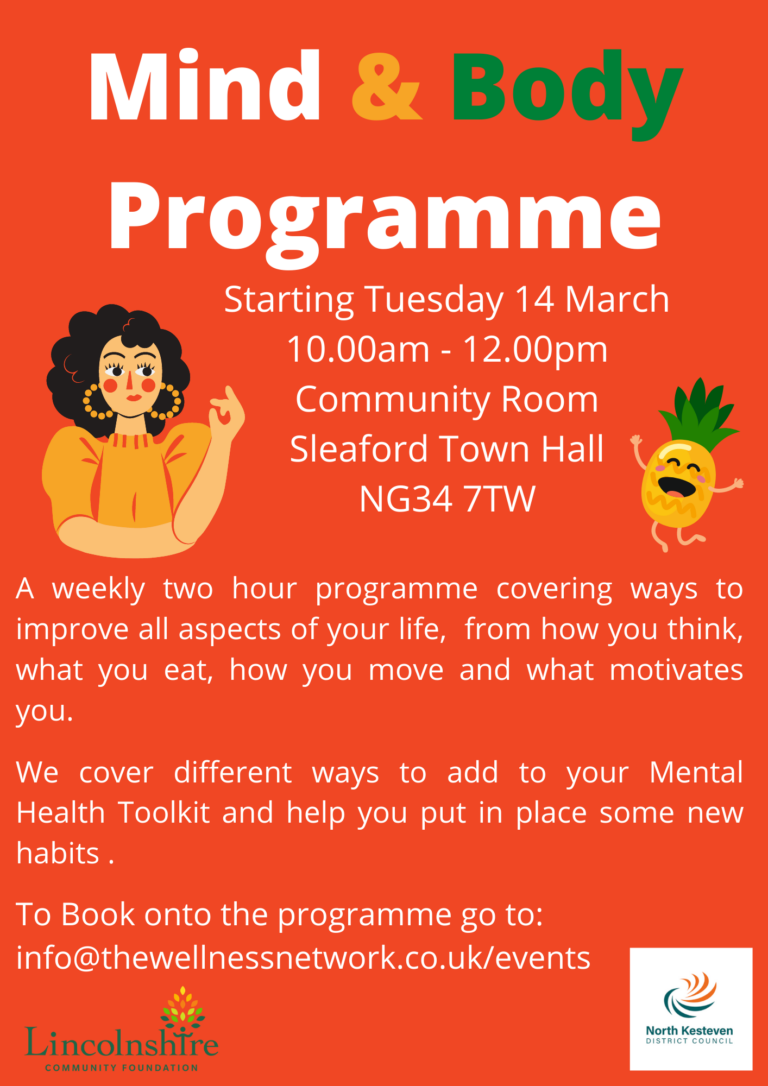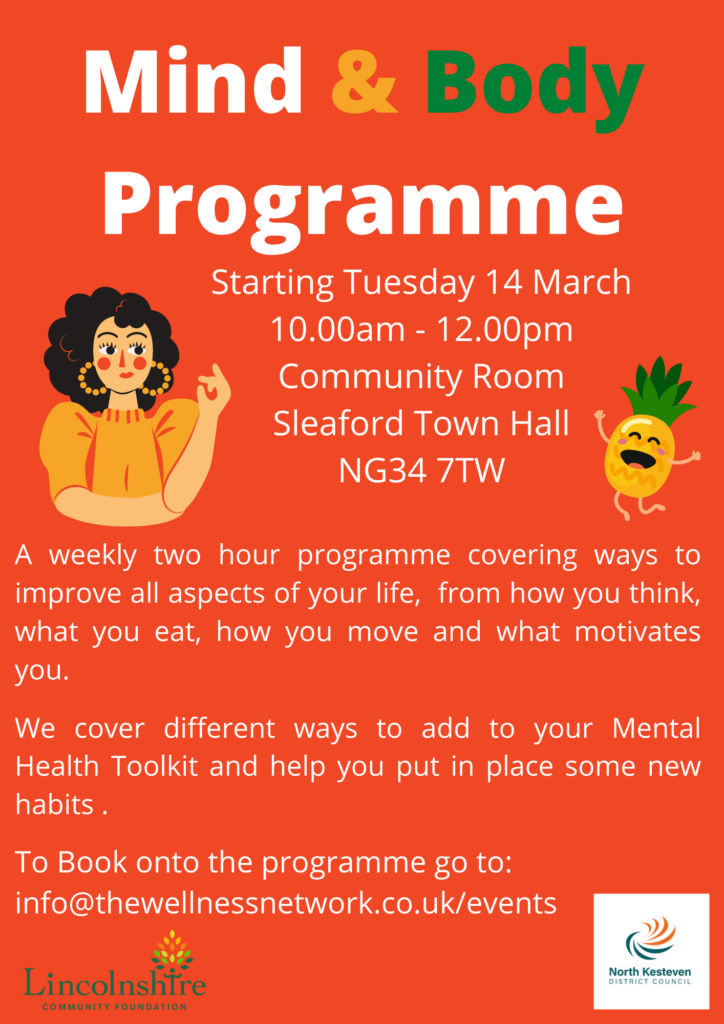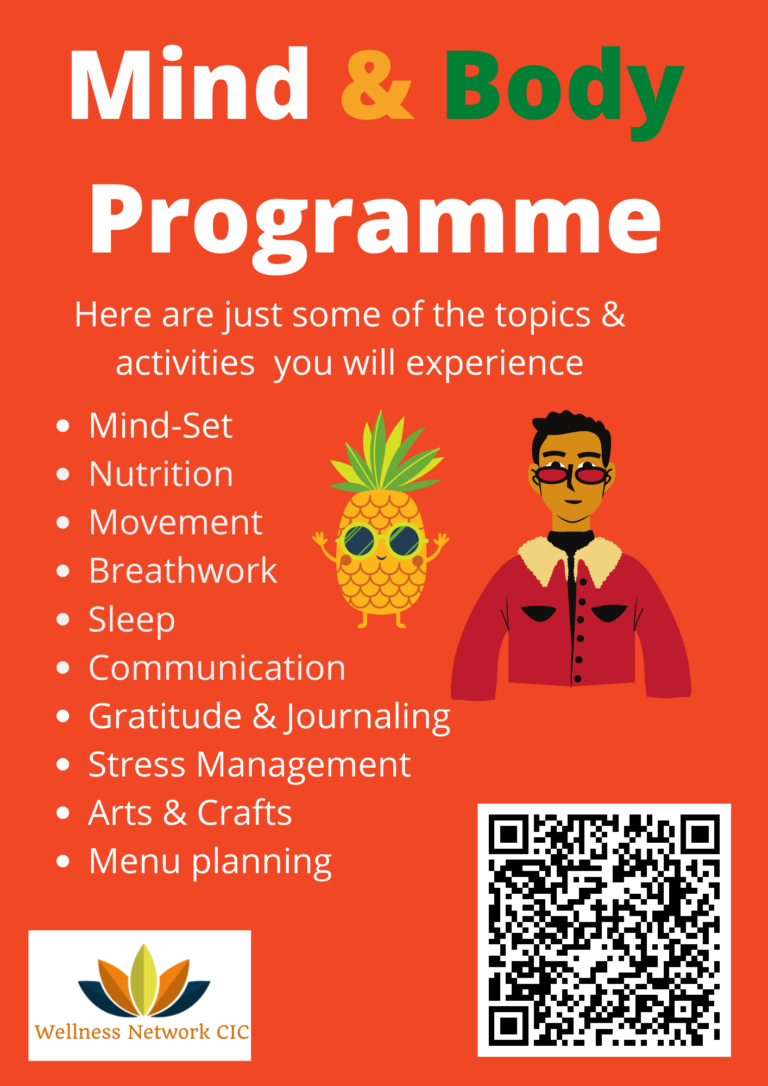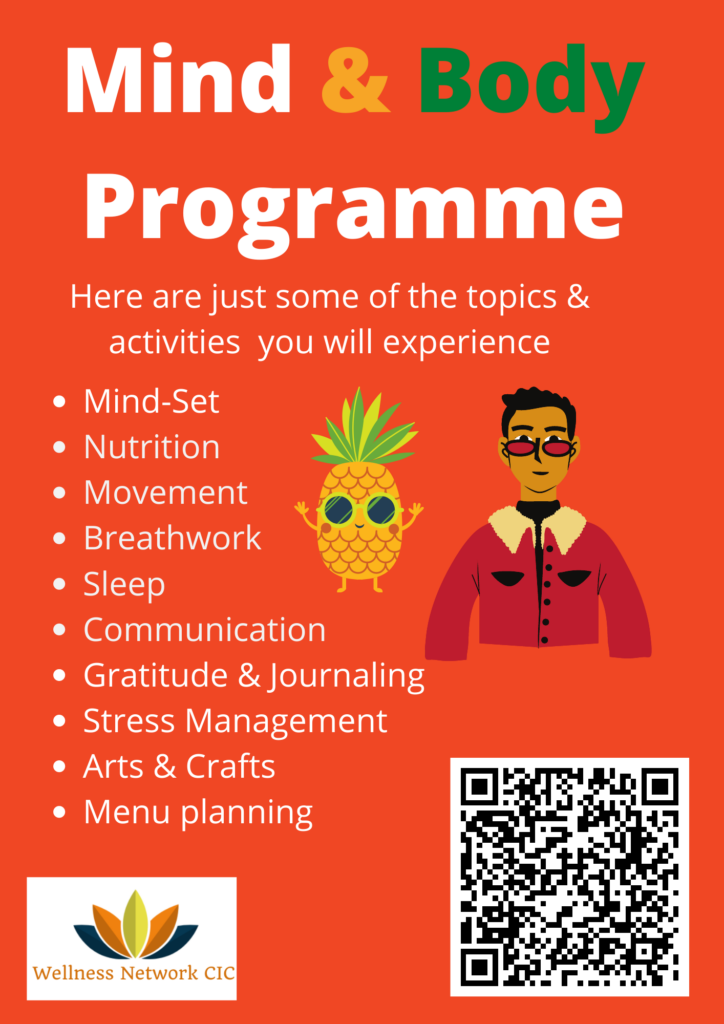 …
Please do help support projects as they come up by sharing and re-posting if you can. We appreciate all of your support no matter how small. We can all make a huge difference if we all work together.